2023 Royal Canberra Show Woodchop - Cancelled
The 2023 Royal Canberra Show Woodchop will NOT take place on Saturday 25th February & Sunday 26th February 2023.
Unfortunately we have been advised that due to recent weather events such as floods and fires, this has created a situation where the cost of the wood is not sustainable for the Show to wear this year. We hope that Woodchop will return in 2024.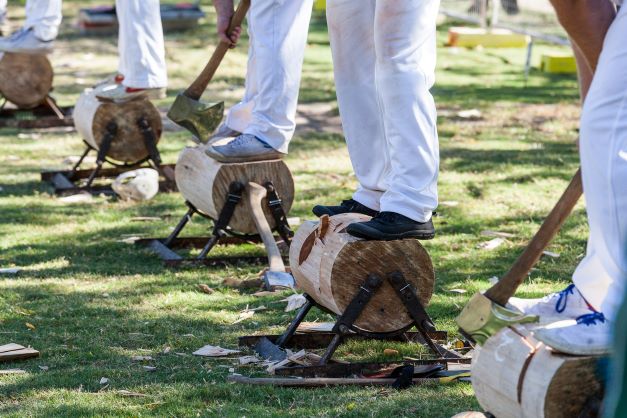 ** DOG MANAGEMENT POLICY **
No dogs are permitted.
If you bring a dog, you will be asked to leave.
Your entries will be cancelled and there will be NO refund given.
** CAR PARKING POLICY **
Unauthorised vehicles are not permitted to park on the grounds.
Any vehicles on the grounds will be asked to move or will be referred to security.
For more information, please read our Exhibitor Vehicle Policy here.